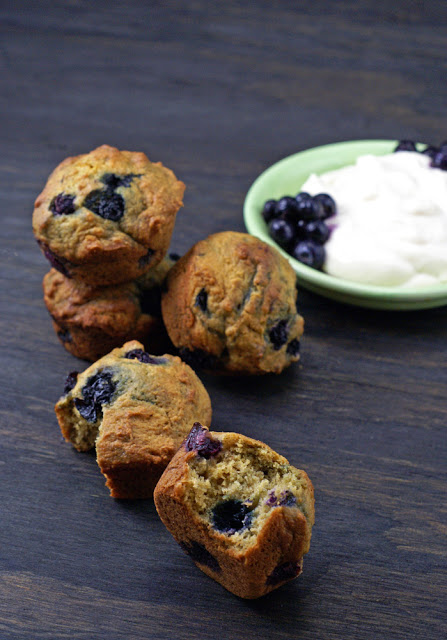 "That's so Junior League."
My sister and her friends say that as kind of joking insult. As in, "that's so snobby." Because you know those Junior League ladies – they wear their pearls and gloves, gossip and do some vague charity work because they're too rich to work. Right?
Wrong.
I'm a member of the Junior League, and I love it.
The
Junior League
is an international organization of women working to improve the community by promoting voluntarism. We focus on issues affecting women and children. In addition, we promote our members, providing training and leadership opportunities in our organization and the community.
My league is the Junior League of Fort Myers. We complete a number of projects each year in the community, including several "done in a day projects" such as fixing up a local shelter or after school center. We also work with girls who are in the local jail providing a variety of recreational and educational projects for them on a biweekly basis. We are literacy buddies for preschool kids. We work with the local teen shelter. We have worked with Dress for Success educating women on how to get better jobs and be successful in the workforce.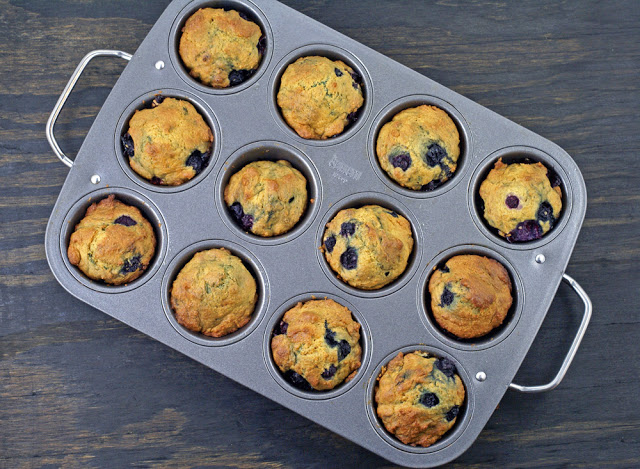 To accomplish all of this, we of course have fundraisers. In fact, most of my work as an active member was in the fund-raising arm of the league. For several years I was on the Taste of the Town committee, which is our major fundraiser. Taste is a huge food festival featuring about 50 restaurants; annual attendance is typically more than 10,000 people. We have live bands, children's entertainment and lots of great food. It's a fantastic event.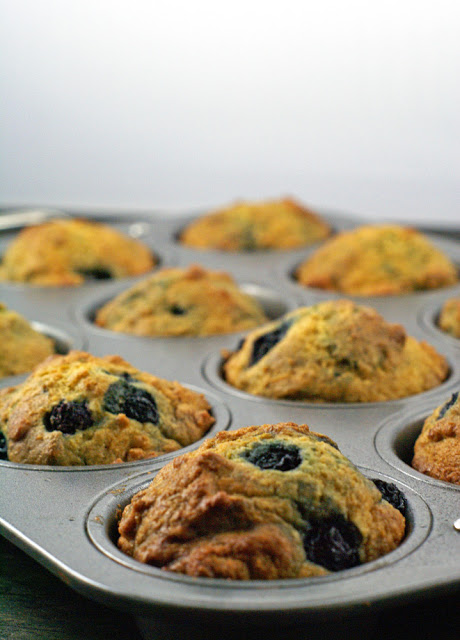 You may have heard of the traditional Junior League fundraisers – the cookbook. The Junior League of Fort Myers created a cookbook called Tropical Settings. As a member I was required to "sell" a certain number each year. That meant actually buying the cookbooks and then giving them away as gifts. Happily, we started an exchange program in which we traded our cookbooks with cookbooks from other leagues across the country. So over the years I've collected a pretty extensive set of JL cookbooks. I thought it would be fun to start making some recipes from these cookbooks and highlighting them here on the blog. This recipe is from the Junior League of Austin, Texas cookbook, Necessities and Temptations. I love that book and I thought this was a fun recipe.
The boys helped me pick this recipe since they love muffins. And, each muffin is pretty low calorie and a reasonable amount of carbs, so I've been enjoying them on the ride into the office each morning.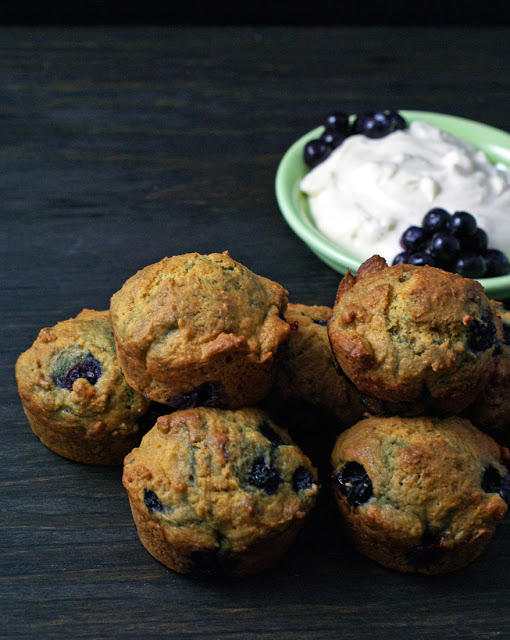 One thing I want to warn you about. The dough is pretty thick. It's more like cookie dough than what I would consider a muffin batter. I was actually able to pick up pieces of it to make the muffins the right size. But don't let that worry you, they came out great.
They're not too sweet, but are full of berries. They go great with a cup of coffee for breakfast or an afternoon snack.
Oh, and I realized tonight that I meant to include the cookbook in the photos with the muffins. But, I forgot, and we've eaten all of them. Oops! Next batch will have a cookbook photo for sure.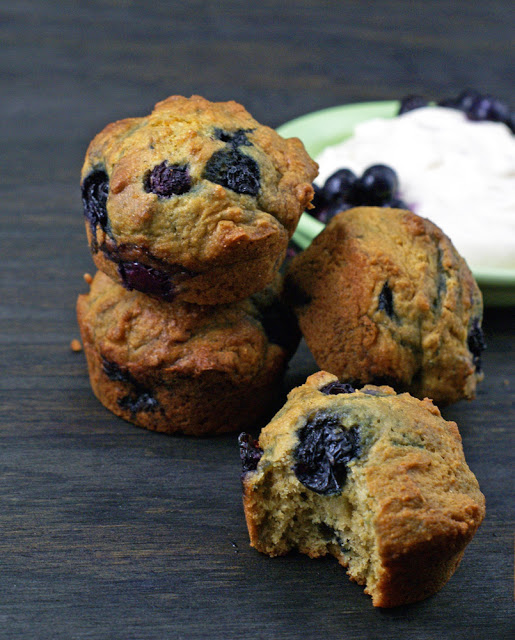 Blueberry Yogurt Muffins
1-1/2 cups whole wheat flour, sifted
1/2 cup all-purpose flour, sifted
2 teaspoons baking powder
1 teaspoon baking soda
1/4 teaspoon salt
1/3 cup brown sugar
1 cup vanilla greek yogurt
2 eggs, beaten
1/2 cup butter, melted
2 cups blueberries, fresh or frozen
Preheat oven to 400 F. Spray a muffin tin with baking spray or use paper liners.
Sift the flours with the baking powder, soda, salt and sugar. Add in the vanilla, eggs and butter. Gently mix in the blueberries. Divide the dough into the muffin tins. Bake for 20-25 minutes, until tops are golden brown and a toothpick inserted in the middle comes out clean.
Makes 18 muffins.