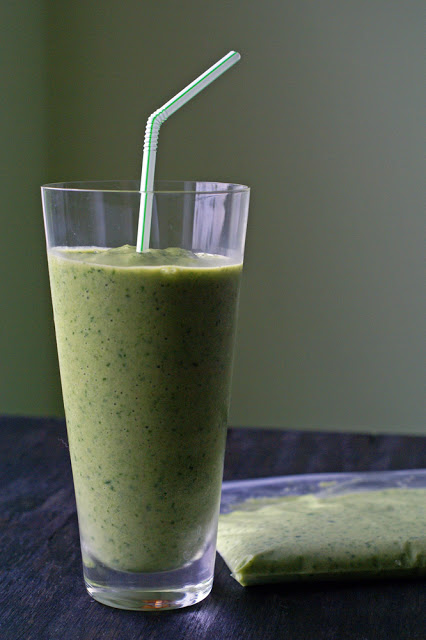 Milkshakes in the morning. What a great way to start the day. What's that? You frown on ice cream treats for breakfast? Yeah, me too. If only, right?
So, how about a smoothie instead? It's almost a milkshake – it's cold, slushy, sweet and yummy! Just one thing, it's also full of vitamins and minerals and is pretty low calorie. Yeah, I think I could take one of those for breakfast, couldn't you?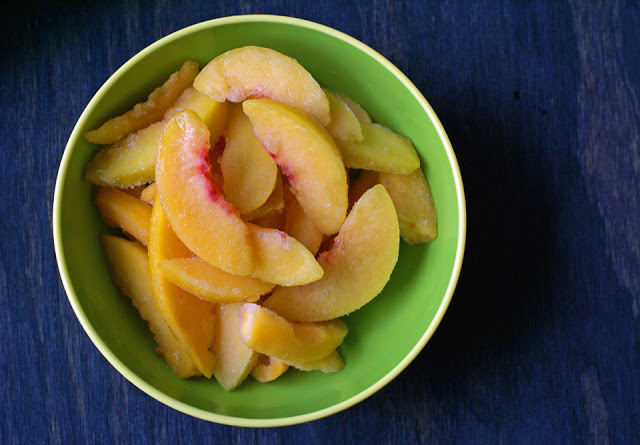 This smoothie is made with frozen peaches, frozen or fresh bananas and fresh spinach. That's right – fruits AND veggies people! I use vanilla Greek yogurt, so I don't add any other sweetener such as honey or sugar. You could switch that out for plain yogurt, but give it a taste, you might want to add a little sweetener depending on your palate. I hate mornings, so usually want things a bit sweeter for breakfast.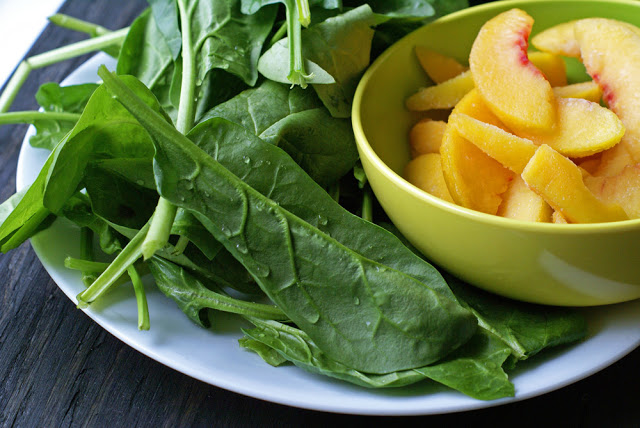 I've found there's a trick to making smoothies. You'd think it would be easy to just toss everything in the blender and hit go, but that doesn't always work for me. If I put too many big things on the bottom, it gets jammed up and I have to keep stopping the blender to dig things out. The key is to add the liquid first and some of the large chunks. In this case, I started with the milk and OJ, added the frozen bananas, pureed that, then added the peaches, pureed, then the yogurt and spinach. If sounds like a hassle, but spacing it out in steps makes it much easier in the long run. I promise.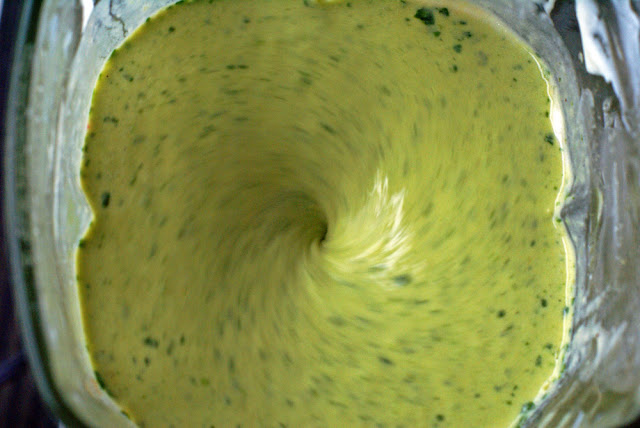 This is a pretty large recipe. I usually make two batches and pour them into sandwich bags. You can store them in the freezer and take them out in the morning. Sounds strange, I know, but it works. You can run warm water on the bag to thaw it out a bit, or break it into chunks and then microwave the glass in 10 second intervals until it's the right level of slushiness for you.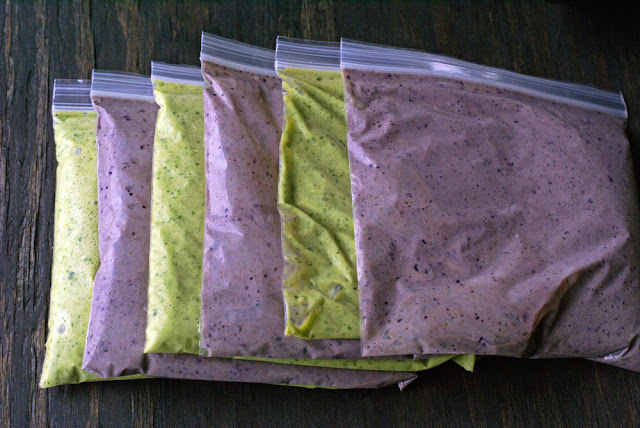 The boys love these, by the way. So be prepared to share these with other family members. You'll probably want to make a double batch too!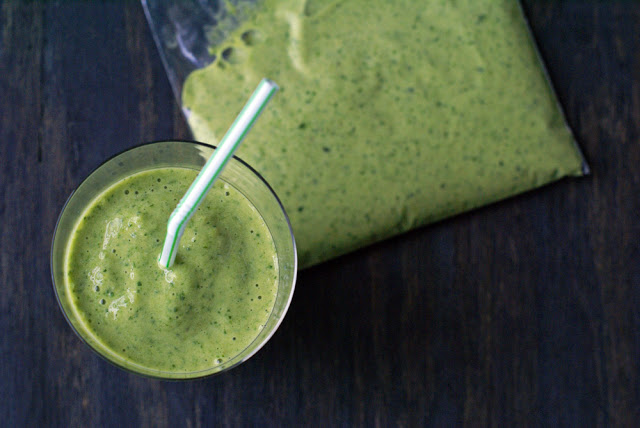 Green Peach Smoothie
2 bananas, frozen or fresh
2 cups frozen peaches
1 cup milk
1 cup orange juice
1/2 cup vanilla Greek yogurt
4 cups fresh spinach
Mix all ingredients in blender until smooth.
Makes 8 (1-cup) servings.