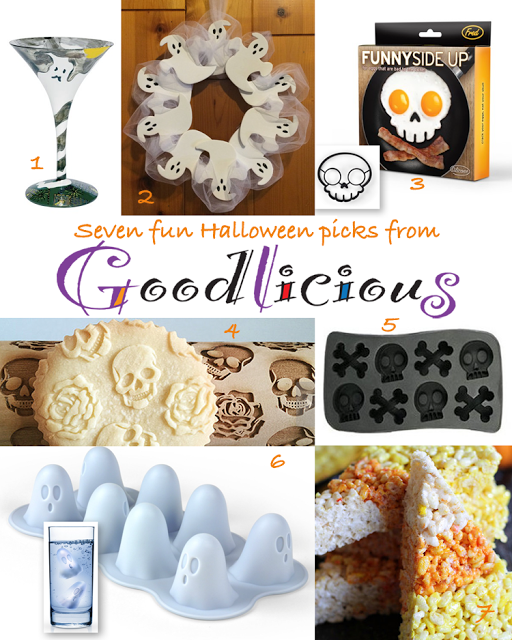 Today we went to the pumpkin patch and picked out a couple of pumpkins. It was a beautiful day, only 80 degrees here in southwest Florida, so I broke out the jeans and boots. (Yes, I did. You're lucky I didn't wear a sweater. It's not often that we have really cool weather here.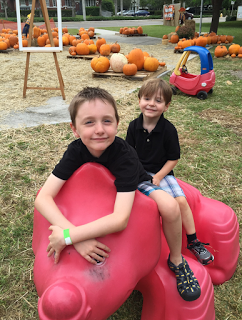 So, after we picked our pumpkins, posed with some scarecrows and hay bales, and dinosaurs, the kids started asking if we could get the Halloween decorations out.
"Um, sure. You have to ask Daddy to get them out of the attic," I said.
"We don't have any Halloween decorations, do we? Besides that gargoyle, I mean," helpful Daddy replied.
"Yes we do," I argued. "We have that platter with the spider and the ceramic pumpkin."
Wow, a gargoyle, a spider platter and a ceramic pumpkin. That's a pretty pathetic collection of Halloween decorations for a family with two boys who love zombies, vampires and all things ghoul. Clearly we have to get with it and go shopping. Since my husband loves to shop, I asked him pick out some fun Halloween ideas. Here's what he found:
1. Spooky juice Martini Glass by Lolita – These glasses are a little pricey – $24 each including shipping from Amazon, but they're so unique. They're gorgeous, hand-painted martini glasses, each design is inspired by a particular drink, and the recipe for the drink is on the bottom of the glass. She also makes neat wicked witch glasses and other fun ideas.
2. BSidesCreations on Etsy makes some super cute wreaths, including this foam and tulle Ghost Wreath for $10. You can customize it with sayings like Happy Halloween or EEK. Fun!
3. Skull Egg Mold – Marion is the resident egg-frier in our house (he never breaks the yolks!) so it's fitting that he picked this super cute mold to turn two eggs into a creepy skull. This is about $3 on Amazon.
4. RainbowRollingPins on Etsy makes some really neat embossing rolling pins. Marion's favorite was the Skull and Rose Embossing Rolling Pin for $30. If you prefer something cute rather than spooky, there are some Halloween kitty patterns too.
5. If you're going with a sunken-treasure, pirate theme for your Halloween party this year, this Skull & Crossbones Ice Cube Tray will be a perfect way to chill your punch. And, this is only $3 on Amazon.
6. Ghastly Ice tray – Howling ghosts will make any cold drink ghastly, right? These are $10 on Amazon.
7. HappyBakeShop makes white, orange and yellow Candy Corn Rice Krispie Treats. Perfect for a hostess gift or your kid's class party. A dozen is $14 on Etsy and you get a discount on larger orders. They also offer Vampire Chocolate Mint Brownies and White Chocolate Pumpkin Cookies. Yum!
Looking through this list, I realize we still need more decorations. Maybe we'll have to do more shopping tomorrow.
What's your favorite Halloween decoration?