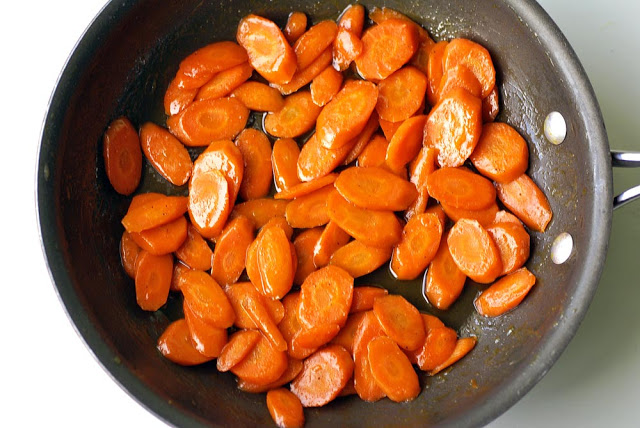 I'm back! And, I've missed you! I've missed cooking creatively, taking photos and thinking of new recipes for this blog. But, I've had a pretty good excuse.
I just finished my first year of Physician Assistant school. It was challenging, time-consuming, interesting, frustrating, and fun all rolled up into a tremendous workload. Yes, we did get a week off here or there, but for the most part, by the time we had a break, I was so mentally exhausted my main vacation activity was sleeping.
To be fair, it really wasn't that bad. I learned a tremendous amount, more than I could probably describe to you. And I've made some great friends. During time off I reconnected with my "real life" friends, meaning those who aren't in PA school. They really kept me grounded, and I'm so grateful for all of them. Plus, my husband and two boys kept me going. They ate a lot of hot dogs and grilled cheese this last year, two of my husband's specialties. But, they survived and aren't malnourished, so it's fine.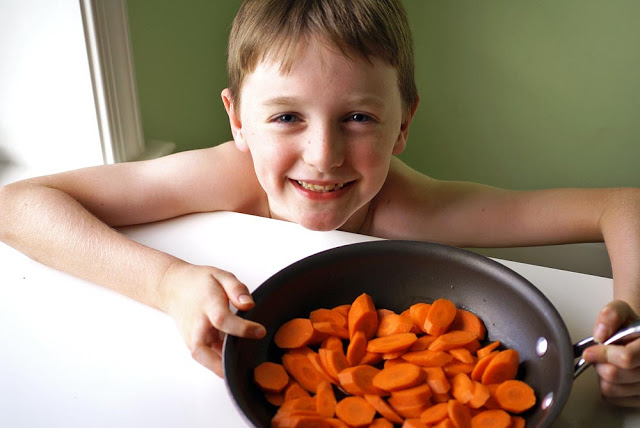 This summer we've had a pretty light course load, so I finally feel like I have a life back. That means I've been cooking a lot more. This side dish is a delicious take on traditional carrots and honey. I think the key is the salt and pepper. Yes, carrots are sweet, and honey is sweeter, and they go together really, really well. But, adding a little bit of savory at the end of the dish adds another dimension.
I cut the carrots fairly thick, about 1/4 inch, so you have a little time to cook them. Steam them a small amount of water first to soften them. When you add the butter, let the water cook off and then lower the heat to give the butter a few minutes to brown up. Once you're ready, swirl around the honey, let that caramelize for a few minutes, then sprinkle with salt and pepper.
The boys like these so well they fight over who gets the last bite. Well, they fight over who gets the first or last of just about everything, but they do really like these carrots. Hopefully your family will too.
Browned Butter Honey Carrots
5 large carrots, peeled and sliced 1/4″ thick
1/4 cup water
2 Tbls butter
1-2 tsp honey
salt and pepper to taste (about 1/4 tsp each)
Combine the carrots and water in a covered saute pan and steam over medium-high heat for 3-4 minutes, until the carrots start to soften. Remove the cover and allow the remaining water to cook off. Add the butter, lower heat to medium-low, and cook for 3-4 minutes more, stirring frequently. Be careful not to let the butter burn. Add the honey, cook for 1 minute more, then season with salt and pepper and serve.
Serves 4