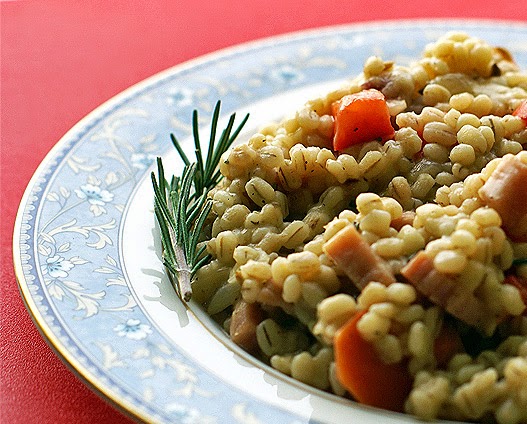 The other night I went for a late evening run. I returned home sweaty and satisfied that I'd made it four miles without tripping in the dark or even stopping to walk. My husband was laying down with Grayson to put him to sleep, and Gabriel was busy finishing his Kindergarten homework.

When I walked in, he came to me and said, "Mom, I really need help with this math homework!"
The homework was an addition worksheet with butterflies, 2 + 6 = 8. He had to glue one set of two butterflies, one set of six butterflies, and then write the numeral 8. He had cut out the butterflies and was trying to glue them on the sheet. But, the butterflies weren't sticking.
Hmmm….
"Where's your glue stick?" I asked, thinking I would expertly fix it. He handed me a small pink glue stick. "Where's the glue stick I gave you before I went out for a run?"
"That one was dried out, so Dad gave me a new one," he said.
I took the pink glue stick with the white top and smeared it on the little butterfly, and stuck it on the paper. There, not so hard, I thought. "Hand me another one," I told him, extending my hand for another little paper butterfly. I smeared more glue on it, then stuck it next to the first one, which then moved. How did that sucker move? I glued it on. I stuck then next one on, then noticed that the worksheet seemed greasy, and all of the butterflies were moving.
"What the heck?" I said. I looked at the glue stick more carefully. And saw something interesting … it wasn't a glue stick, it was a sunscreen stick. "Dad gave you this? It's not glue! That's why they aren't sticking."
Apparently Dad hadn't looked at the label very carefully. When I showed him his error, he said, "well, I couldn't tell the difference!"
"Um, it says SUNSCREEN on it. That's a pretty obvious clue, don't you think?"
He agreed it was. Luckily, he's pretty ingenious in his own way and covered the entire worksheet with clear packing tape, securing those eight butterflies like nobody's business.
That incident kind of reminds me of this recipe. Sometimes, when you're cooking, you substitute one ingredient for another. Sometimes it doesn't work out (like sunscreen for glue) and sometimes it does, and it's even better than what the original might have been. This recipe is one of those times.
In this risotto recipe, we use barley instead of arborio rice. It's actually easier, because you don't have to stir constantly like you do with arborio rice. Toasting the barley and fennel seed make the kitchen really fragrant and add a little depth to the dish.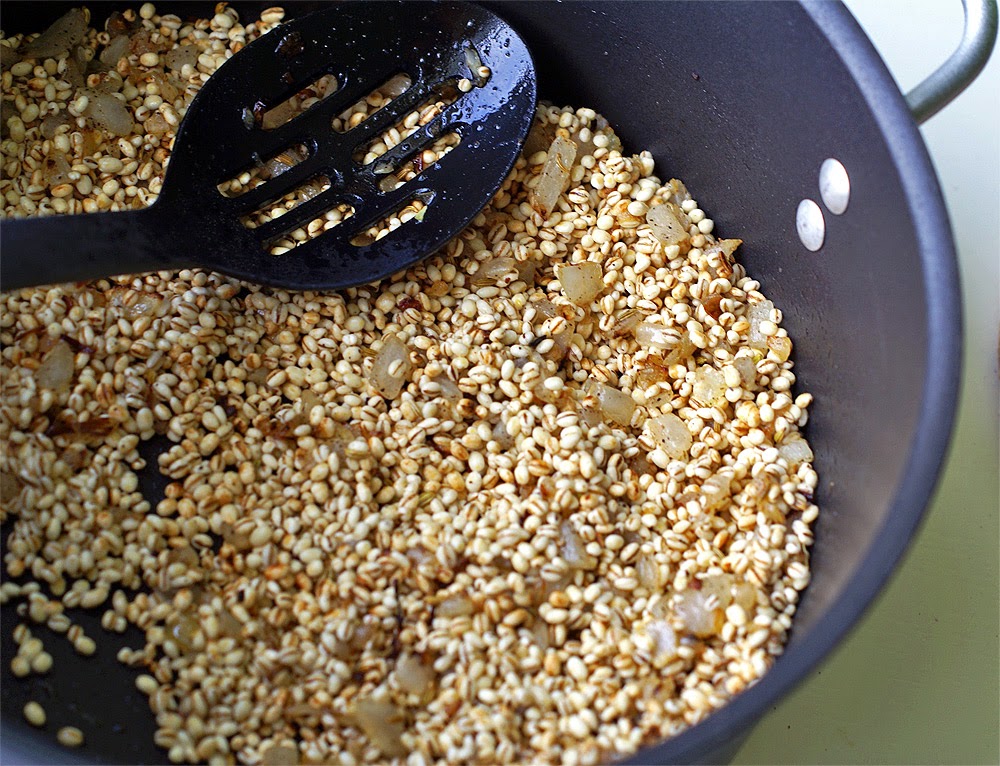 Using carrots and red peppers make it a bit more complicated, because you have to add them at different times to make sure they aren't overcooked. But the results are well worth the extra effort. The parmesan cheese makes the dish rich and gooey without being overbearing.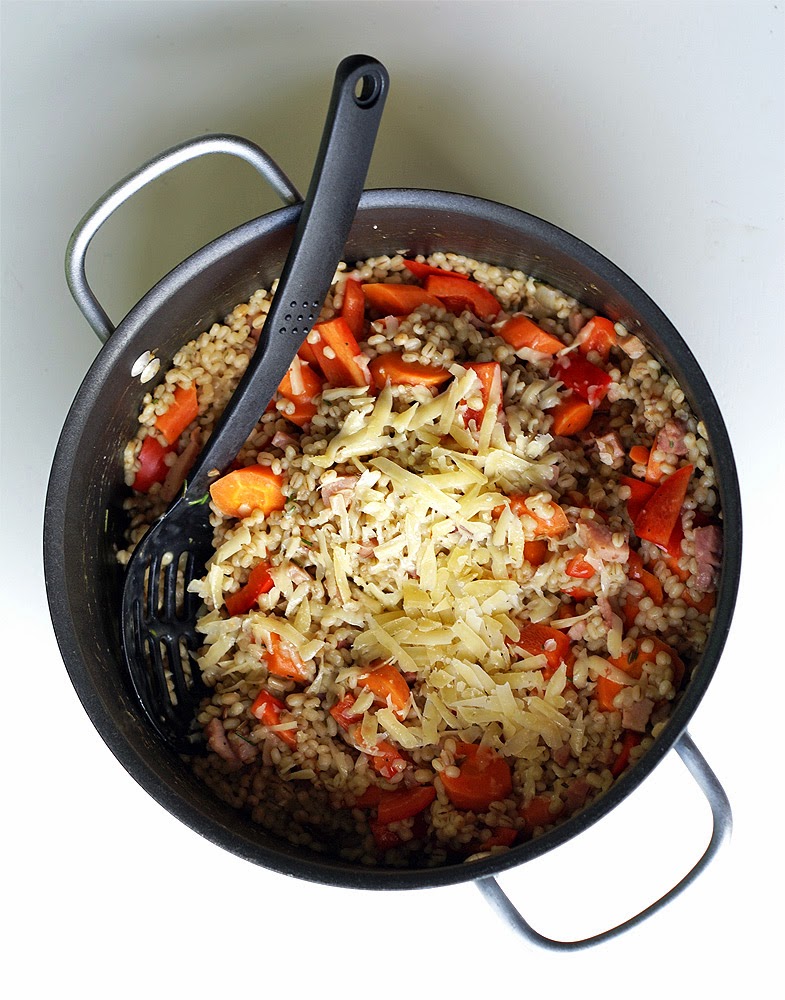 A delicious, hearty, one-pot meal. I tagged this as a last-minute meal, because it's really something you could make with just about any vegetables you choose. Just adjust the times accordingly. And the leftovers are great too.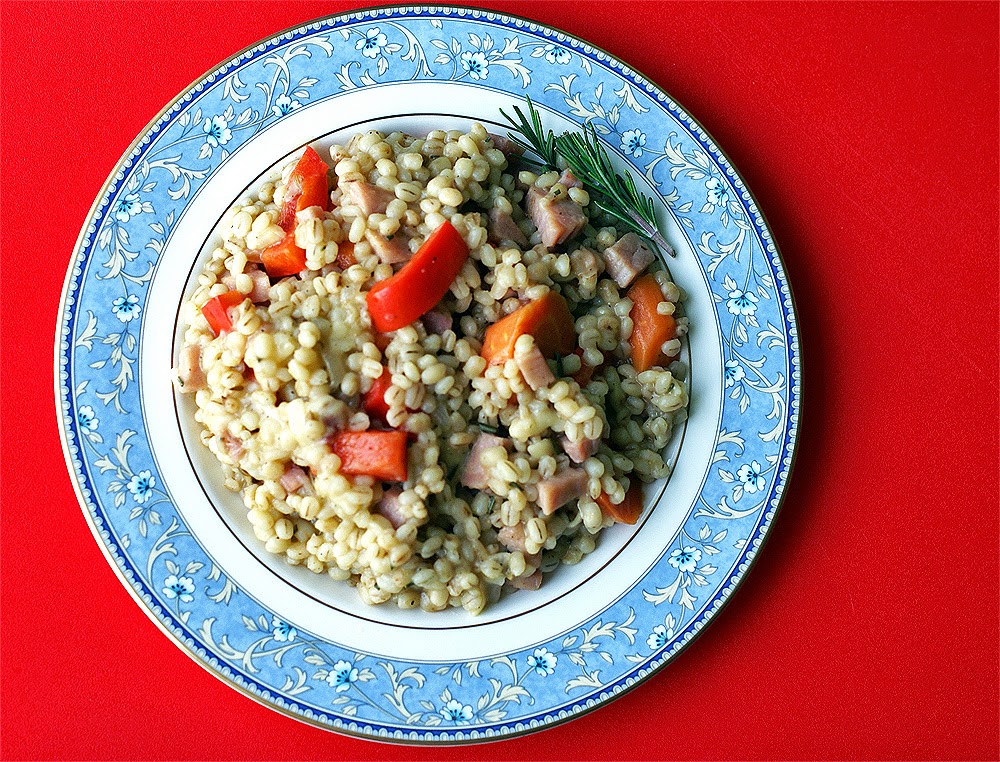 Barley Risotto with Ham, Carrots and Red Bell Peppers
3 tablespoons unsalted butter
1 cup sweet onion, chopped
1 1/2 cups barley
1 teaspoon fennel seeds
 salt and pepper
2 cups sliced carrots
2 cups chopped red bell pepper
1/2 teaspoon minced fresh rosemary
1/2 cup dry white wine
2 1/2 cups low-sodium chicken broth
1 cup diced ham
1/2 cup grated parmesan cheese
Directions
Melt the butter in a medium saucepan over medium-high heat, then add the onions  and cook until just soft, about 2 minutes. Add the barley and fennel seeds, 1/4 teaspoon salt, and 1/4 teaspoon pepper and cook, stirring, until the barley is lightly toasted, about 4 minutes. Add the rosemary and wine and cook, stirring, until the mushrooms are soft and the wine is absorbed, about 3 minutes.
Add the chicken broth and carrots and bring to a simmer; cover, reduce the heat to medium low and cook 10 minutes, then add the carrots and continue simmering. After another 25 minutes, add the red bell peppers and continue cooking until the barley is tender and almost all of the liquid is absorbed, about 5-10 more minutes. Stir in the ham and parmesan and serve.
Serves 6